What would it feel like if you looked so good that people asked what you've done differently?
​
How would your life look if you felt better than you have in a very long while?
​
What would it mean for you if you felt happy and content with yourself – both inside and out?
reNurture is a beauty & wellness practice where you will be treated with care by
licensed health care professionals,

trained in the art & science of both outer

and

inner renewal.
Beauty
---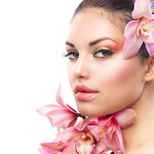 Our privilege is to serve you as your medical experts in aesthetic rejuvenation, never to try to make you look different or like someone else;
you are beautiful now
. We will nurture that natural beauty that you were born with and trust that you will also see what we, with trained hands and practiced eyes, appreciate!
---
Wellness
---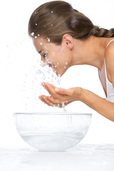 Most all of us know that the key to our most beautiful outer self is in discovering our innate inner beauty. The reality is, our inner beauty is often more potent than our outer beauty. Think about that person you know who technically is not a 'classic beauty' but who is absolutely magnetic because of her inner radiance!
​
We know that cultivating your most radiant 'outside' beauty clearly begins on the inside, with a consistently healthful diet, lifestyle and well-being. The fabulous news is that it's never too late to get started with a sustainably
​healthful diet and lifestyle is relatively simple if you are presented it simply!
---